This course—created in partnership with Christianity Today—explores the "image of God" through the stories of Christians living and working across the United States.
Christians are sometimes surprised to learn that the Bible doesn't ever explain what it means to be created "in the image of God," especially since that phrase is so common in discussions around faith, work, and culture. But even though Scripture doesn't give us a clear-cut definition of the "image of God," it does give us some clues through the language it uses, including the Greek term eikon, which our English Bibles translate as "image." Eikon is a multifaceted word with a wide range of connotations, but its most basic sense is: a special connection with God and reflection of God's character and presence. 

This course profiles Christians around the U.S. working in diverse fields—from artists to engaged citizens to auto mechanics—who are serving as living eikons in their own cultural contexts. We'll consider how these people are witnessing to God's character in their communities, and what it can teach us about how we can realize the imago Dei more fully wherever we find ourselves. The beauty of the image of God is there's no one way to reflect it; it looks different in all of us as we explore our special connection with God and our neighbors. Join us as we consider how God is calling his people to serve as agents of his redemptive purpose and faithful presence in our communities.
In partnership with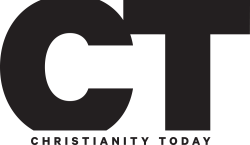 ---
What You'll Learn
What does it mean to be created "in the image of God"?

How can we reflect God's character through the cultures we form and the communities we build?

What might it look like to bear witness to God's faithful presence in the places where we live and work?

How can artistry and craftsmanship function as spiritual disciplines?

What place does beauty have in the Christian life?

How can each of us serve as a "living eikon" in our own unique context?

What does it look like to engage culture redemptively?
---